no errors found
just great marketing
creative digital marketing for startups and small businesses
web development
custom wordpress websites at an affordable price
visual storytelling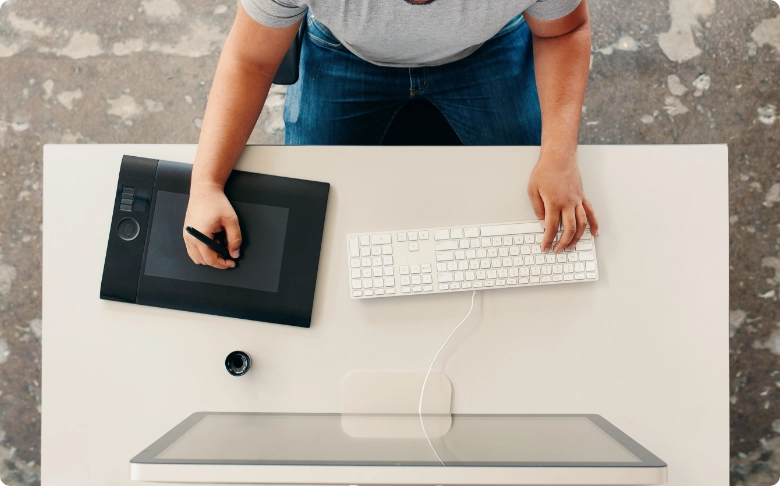 bring your brand to life with creative storytelling
we are a full-service digital marketing agency
design. development. branding. digital. marketing. content. creation
we're not your typical marketing agency. we're 404 Marketing, where we embrace the digital world's quirks and transform them into captivating experiences.
we believe in the power of creativity, attention to detail, and a relaxed approach to bring your vision to life.
our journey began with a passion for design and a desire to turn the '404 error' into something extraordinary. Over the years, we've refined our craft to create unique wordpress websites and stunning graphic designs that captivate audiences.
Darryn has gone above and beyond to help me with the technical aspects of setting up my new website. His service has been exceptional, and for me, his approachable manner and willingness to answer all my questions in a very timely fashion and in a way that I could easily understand has been invaluable. For someone like me, who is not hugely tech savvy, he has taken away all the stress and "unknowns" of setting up my site and made it an enjoyable experience. Outstanding! Thank you Darryn.
Ashley Beggs
17 January 2022
DB Web designed and created our PAWZ.africa Brand pack & website in such a quick, efficient and professional manner. They are based in the UK and we are in RSA, which proves that business truly can be contacted globally with efficiency and easy.
Lottie Wilson
7 April 2021
Brilliant web designer, knew exactly what we wanted and was so helpful 🙂
Darryn has rebuilt my entire website from the ground up. A task that I had attempted myself with questionable results. From start to finish Darryn was amazing, he kept the project on track and provided regular updates as to where we were up to. Darryn took all of my ideas and brought them to life in a slick and easily navigable site. His creative side came to light and through our discussions, and he was also able to provide me with some incredible ideas which has made the site the way it is today. In addition to this after the build was completed I wanted to add additional pages with new functionality this was done with incredible speed and efficiency! If you want a website that works perfectly and looks incredible then hire Darryn.
time to get great digital marketing?
for great marketing
get in touch now